The Sleep Solution
for Children
Under 5​
Have your child put to bed in 5 minutes and sleep through the night in two weeks. Guaranteed.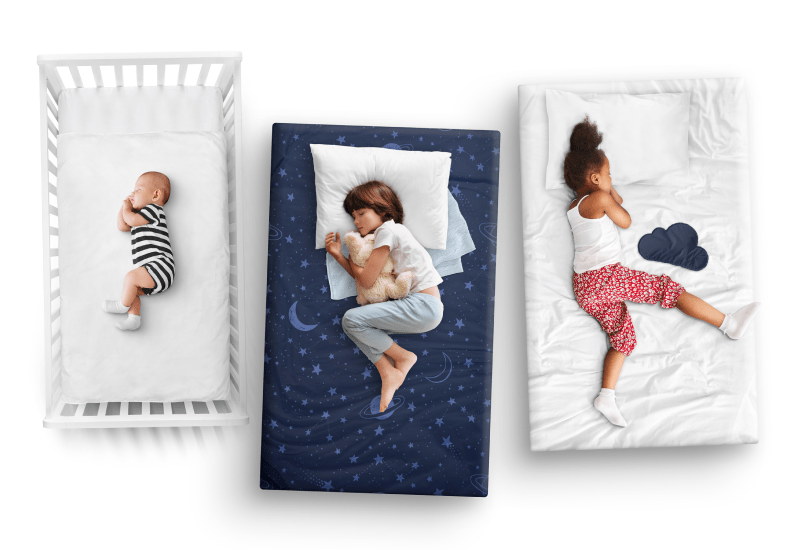 Reviews from Batelle Families
Meet Some of Our
Batelle Kiddos
We see a lot of different types of children through Sleep School and every one is unique in their own way. But, there are a lot of common traits we come across. Do any of these ring a bell?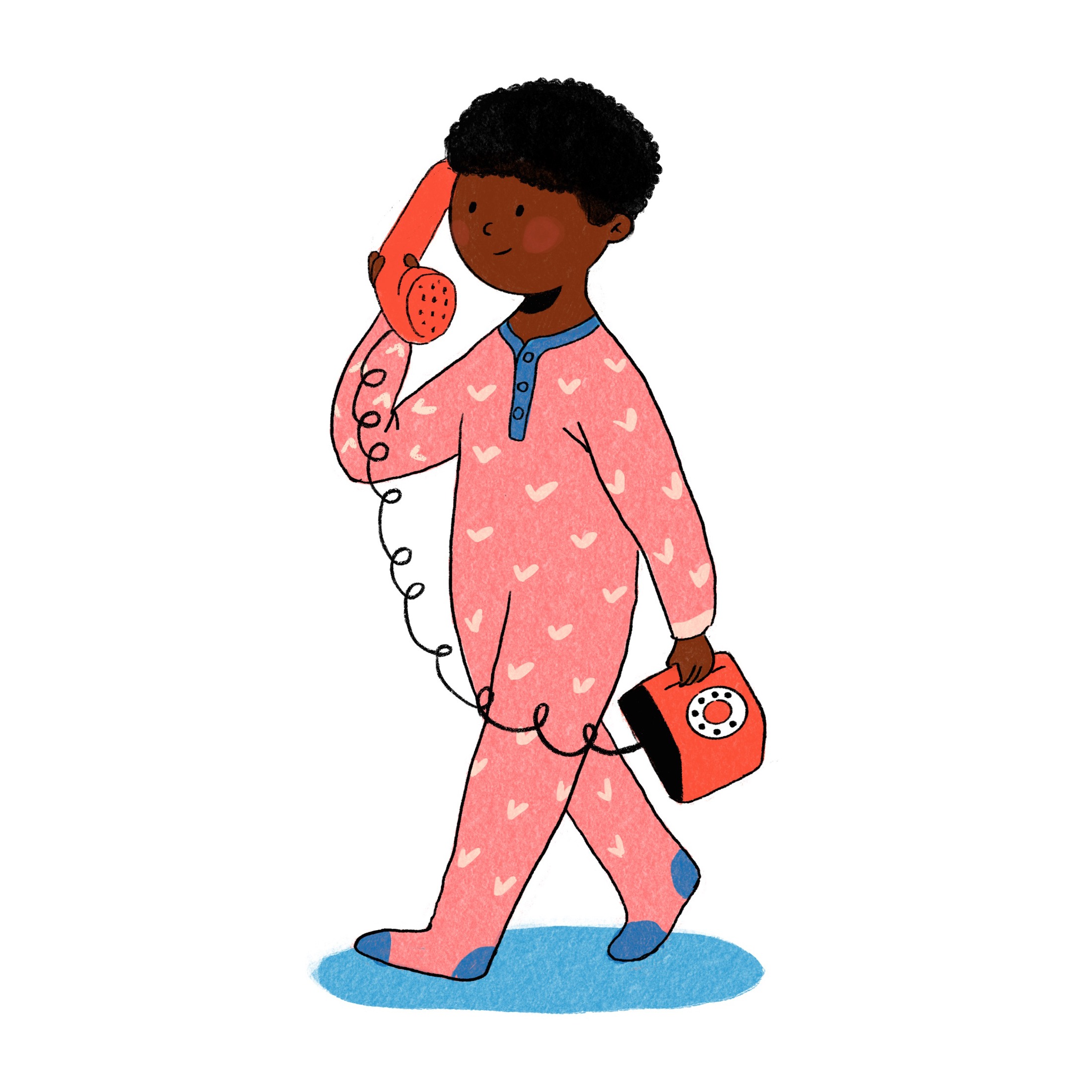 The Negotiator
"Just one more" story, drink, or minute before bed, these tots are hard-core negotiators. Future business owners and lawyers, perhaps?
Read the full Sleep Story here
The Room-Mate
Co-sleeping, contact napping, and room-sharing, these little ones don't even pay rent!
Read the full Sleep Story here
Batelle works with families with a range of sleep-related issues; whether it's fighting bedtime, waking up in the night, feeding, weaning, scheduling, or co-sleeping. We will work on your specific needs, ultimately resulting in your child feeling comfortable and safe in sleep.
Determining the individual needs and behaviors of the child, and the corresponding approach to take.
Removing externalities, establishing a common understanding of being comfortable with bedtime and with sleep
Repairing Sleep Associations
Establishing healthy and sustainable sleep associations, building on the foundational progress of the previous step.
Developing a sense of independence and self-regulation at bedtime and through the night, where the child knows they are comfortable and safe.
Practice & predictability
Cementing the progress of Steps 1-4, ensuring the whole family is comfortable with the new process and tweaking any final issues. Practice makes perfect.
The Data Speaks For Itself
Pre-Batelle vs Post-Batelle
Here is an example of the quality of sleep your child will be getting after graduating Sleep School. This data, collected from an Owlet case study, was measured both before and after a toddler's participation in Sleep School. This could be your child in just two weeks.
After Sleep School
This snapshot was taken three months after graduating Sleep School. Here, night wake-ups are non-existent and the child is sleeping through the night, with much more consistent and regular sleep cycles. It's also worth noting the lower heart rate, suggesting a much calmer and comfortable night for the child.
We've seen it all: multiple wake-ups in the middle of the night, cranky mornings and hour-long bedtimes, and all of the above. We've solved some of the toughest cases – but don't just take it from us.

Meet the parents who have been there. Hear their stories in their own words, and learn how Batelle impacts a family's life.
This is a new kind of pedagogical support. Our app is open through day and night for you to access everything you need to reach your sleep goals – Sleep School information, key learnings, and a direct line to our Sleep Guides will have the kids sleeping (and graduating!) in no time.
You are no longer alone in this
We are you and your child's champion for two weeks. We are with you at every step of the way. We will help you navigate bedtimes, wake-ups and mornings, cheerleading and supporting you throughout. You are no longer alone in this – support is at your fingertips! Children don't come with an instruction manual or live support – until now.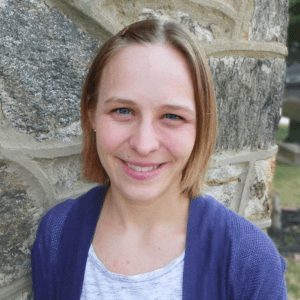 Kim Hewlett
LACTATION CONSULTANT
Specialized in lactation, weaning, and infancy, Kim focuses on Batelle's younger families.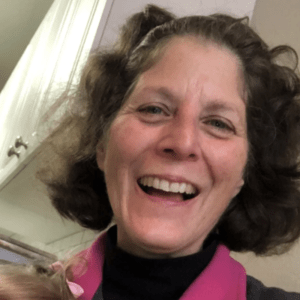 Elizabeth Green
EARLY PARENTING EDUCATOR
Elizabeth brings 35 years of early childhood development work to the Sleep Guide team.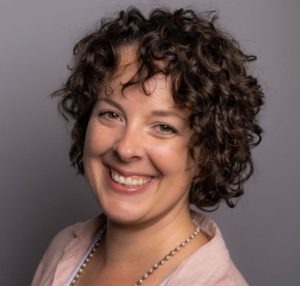 Deanna Buley
SLEEP GUIDE MANAGER
Deanna specializes in scheduling for families to suit their specific needs and preferences.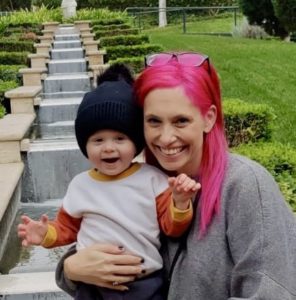 Sam Rosenberg
SLEEP GUIDE
Sam is trained and certified in working with children on the autism spectrum.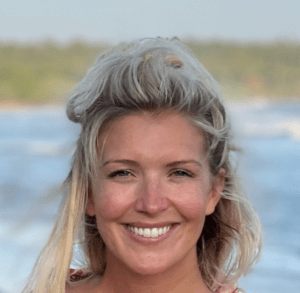 Lucie Holtermann
DOULA
Lucie's experience as a doula and psycotherapy expert is invaluable to the Sleep Guide team.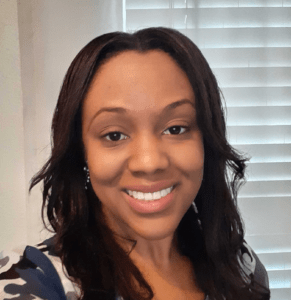 Ayla Roberts
MENTAL HEALTH PROFESSIONAL
With a background in family therapy, Ayla has guided over 1,500 families to graduation.
According to the American Academy of Pediatrics, whilst practically all pediatricians believe the ability to provide reliable advice to their patients on sleep problems is integral to their job, very few (only 18%) had ever received any formal training whatsoever. We aim to solve this. Get in touch here.
THE PEDIATRIC KNOWLEDGE GAP
Developing Batelle's relationships with pediatricians allows us to reduce this knowledge gap by providing pediatricians with information regarding sleep problems and solutions, as well as to inform and grow Batelle's own knowledge base.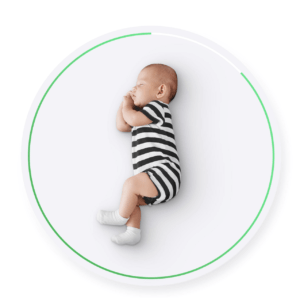 Sleep has established causal links with a significant number of downstream issues in both adults and children. Solving sleep early can aid in the prevention and mitigation of future mental and physical health issues for the whole family.
Don't just take our word for it.
In just 2 weeks,
sleep will be solved.