We believe sleep training should align with parenting.
Get your child to bed in 10 mins & sleeping through the night, using a responsive approach.
Being a sleep deprived parent is tough.
Don't want to do cry-it-out
You know sleep is important, but you also don't want to do cry-it-out.
Exhausted & running on empty​
When you don't get enough sleep, everything else in life feels impossible. You can see this with your child as well.
Don't know who to trust​
Everyone has a conflicting opinion, (and a PDF that they want to sell you). You don't know who to trust, or who to turn to.
Traditional sleep training is outdated...
It's harsh, and doesn't fit with
what modern-day families need.
Like you, we knew there had to be a better way.
Sleep training that benefits the whole family

FEEL REFRESHED
Sleep Through The Night​
Get your 8-hours, and help your child get a full night's sleep, within a few weeks.

STRESS-FREE-EVENINGS
10 Minute Bedtime
Bedtime can be a fun, bonding time, that doesn't need to take hours. Feel what it's like to have time to relax again!
NON-CRY-IT-OUT
Strengthen Parent-Child Bond
Our responsive approach is designed to improve sleep, while also fostering a secure attachment and equipping your child for the future.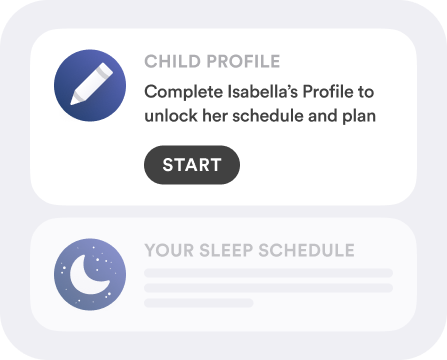 Download app & create plan
We account for everything: sleep issues, child's temperaments, feeding preferences, bed set-up, medical considerations, travel, naps, daycare – you name it.
Move through plan step-by-step
Complete the steps at your own pace, with adaptions made to your plan as you progress. Families usually take between 2-4 weeks to complete.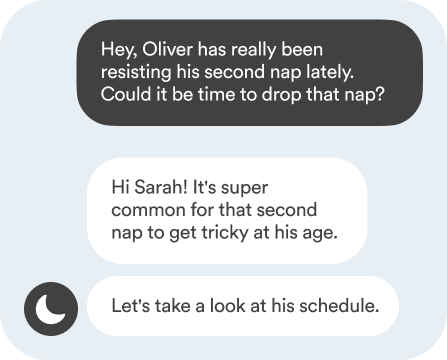 Get coaching from a team of experts
You will have 60 days of coaching from our experts. Message with any questions, comments (within ET working hours Mon-Fri).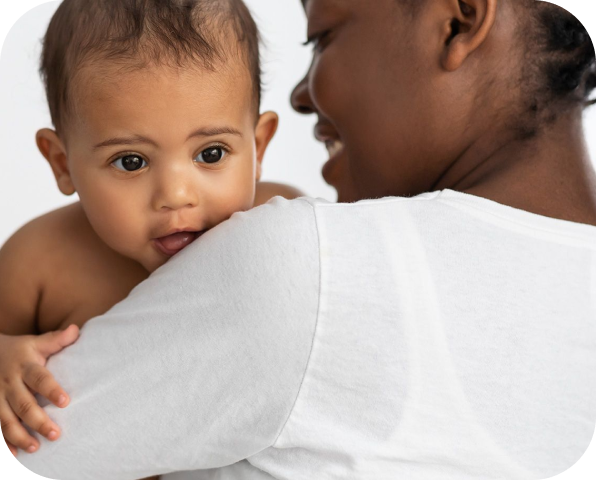 Feel like yourselves again
Wake up refreshed every morning, and reap the long-term benefits of everyone getting enough sleep. 
Select your child's age to see your program.
30 day satisfaction guarantee
Our proprietary technology is build from learnings from over 4.1 million chat messages and 48k real-time observations of families completing our program. This deep understanding allows us to really personalize your plan, and adapt it as you progress.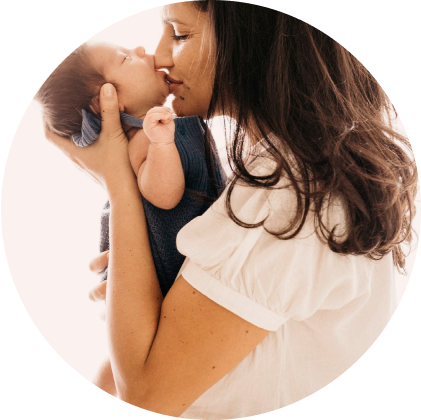 Using our responsive method, we teach a child to feel safe and secure at night, not simply teach them a new habit.
We've got a 93% efficacy with even the toughest of sleep issues (and families who've tried multiple other methods before).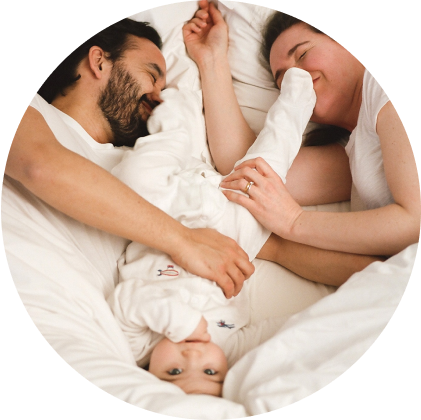 Our programs are based on 3.5+ years of data, research & coaching families moment-by-moment through their sleep issues.
THE DATA SPEAKS FOR ITSELF
Pre-Batelle vs Post-Batelle
Here is an example of the quality of sleep your child will be getting after graduating Sleep School. This data, collected from an Owlet case study, was measured both before and after a toddler's participation in Sleep School. This could be your child in just two weeks.
After Sleep School
This snapshot was taken three months after graduating Sleep School. Here, night wake-ups are non-existent and the toddler is sleeping through the night, with much more consistent and regular sleep cycles. It's also worth noting the lower heart rate, suggesting a much calmer and comfortable night for the child.
From Exhausted to Empowered
Hear from other parents just like you.

They started off anxious, exhausted and worried that if they did cry-it-out that it would negatively impact child.

They left feeling confident, refreshed and proud of the journey they went on.
Reviews from Batelle Families