Your Baby
Sleeping Better
with guided support and a plan built for your family by experts.
BATELLE MINI:
MADE FOR BABIES UP TO 6M
A team of baby experts at your fingertips
Our specialists range from registered sleep experts, doulas, lactation consultants and nutritionists. With Batelle Mini you can message them to:
An adapting plan, made for your little one
We know things move fast at this age. That's why our modules will be tailored to your child's age and your family's unique needs and adapt during these weeks and months.
14-day satisfaction guarantee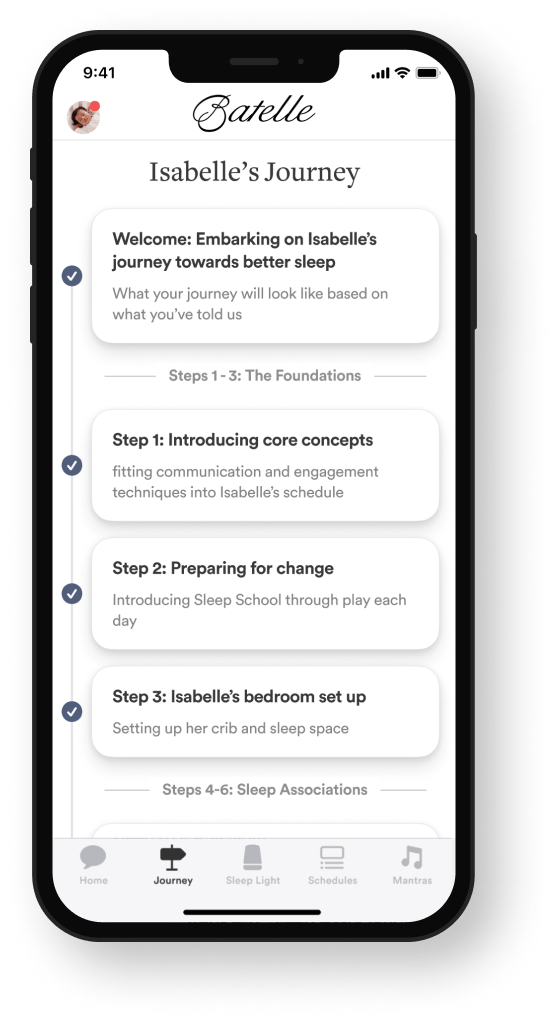 14-day satisfaction guarantee
If you're tired of just coping, here is the first step to solving your problems. Our approach is designed around the principles of early childhood development and then tailored to your specific family needs. We know we can help – the ball is in your court.
What people are saying about us